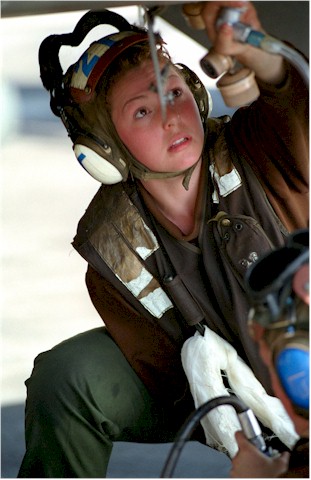 Women's healthcare in military or isolated settings is uniquely challenging. While based on the same fundamental scientific and medical principles as healthcare in conventional settings, it may be modified, sometimes substantially modified, to account for limited resources, tactical circumstances, or environmental realities.
Introduction: Getting started.
Learning Objectives: The educational goals of this course, with links to the educational content.
Textbook: This text is issue-oriented. Here you will find the answer to patient-care problems in remote settings.
Lectures: 20 lectures covering different aspects of military OB-GYN care.
Procedures: How to actually perform 44 different OB-GYN procedures.
Final Exam: Ready for some self evaluation? This test takes you through patient-care scenarios where you can test your knowledge of military OB-GYN.
Library: Resources for providing women's healthcare in remote settings.
Laboratory:135 laboratory tests commonly used in evaluating women's medical problems.
Pharmacy: 350 medications commonly used to treat different women's medical problems.
Imaging: Ultrasound and X-ray images
Forms:Over 90 different forms, some military, some general OB-GYN, that may prove useful in providing care.
Videos:A collection of all the videos on this CD.
About the Author: Dr. Hughey's background.
Contact Us: Quick access to the Brookside Associates for feedback.