Inverted Nipples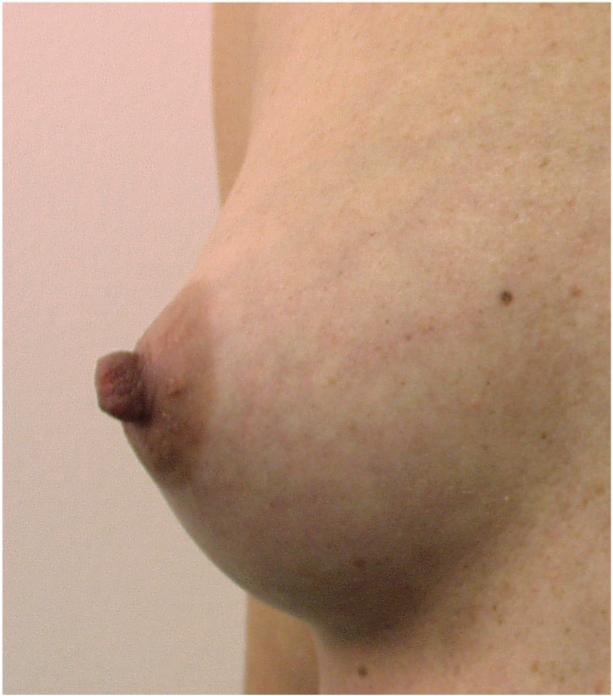 Normal Everted Nipple
Usually nipples point outward. Sometimes, they invert. When they persistently point inwards, they are called inverted nipples. This can be unilateral or bilateral.
With stimulation and nipple erection, most inverted nipples will evert. Occasionally, they remain inverted despite all efforts to evert them.
Other than for cosmetics, nipple inversion is not usually a problem. For breast-feeding, most inverted nipples will evert. Even those that do not evert may still function normally enough to allow for satisfactory infant nursing.